OUT NOW: TERUYUKI NOBUCHIKA - "STILL AIR" [OKTAF13]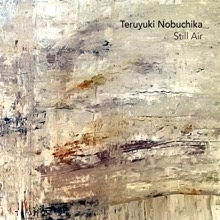 "Still Air" is the 3rd solo album by japanese electronic musician and soundtrack composer Teruyuki Nobuchika. Who already released on the well known japanese label "Plop". The eight track album on german label "Oktaf Records". features electronic abstractions and classic sensitivity influences in a minimal ambient music context.

LISTEN & ORDER   
MARSEN JULES - SHADOWS IN TIME [OKTAF12]


Marsen Jules' concept album "Shadows in Time" is out now on Oktaf Records/Kompakt. The generative composition is released as static CD version and in more than 300 variations on USB flash drives and vinyl pressings in a limited edition. Each USB stick contains a unique 60 minute 24bit .wav file recorded out of a composition of over 18.000 minutes. It is based on four variations of the same 20 seconds loop modulating on three different layers, which are running against each other on a basis of millisecond variations. This creates a constant variation, which will make the usb sticks a unique piece of art which only exists one time. The original version of the recordings will be deleted after placing on the sticks. The vinyl edition comes as a transparent onesided singlepressing with a length of 12 minutes.

Generative music has long ceased to be unknown territory in composition. Ever since Steve Reich's "It's Gonna Rain" and Brian Eno's "Music For Airports", again and again musicians have used different techniques to create a music, which modulates on the basis of strict rules, is varying over and over and thus emerges from the very moment itself. Thereby, it is the great depth of a composer's artistry to determine the possibilities – to define the fine line between stagnation and chaos, to sound the limits between monotony and cacophony. Following this tradition is also german ambient musician Martin Juhls aka Marsen Jules. For more than a decade, the sound poet has been reviving touching acoustic moments and condensing them to musical jewels. While doing so, he likes to compare his way of working with the approaches to abstract painting: The sound particles turn into timbres and tone colours that Jules arranges on the compositional canvas of time and space as quietly flowing snapshot. At times in wistful nostalgia, then again in revelling riot, sometimes in sublime serenity... .

ORDER: BANDCAMP-SHOP



FREE TRACK BY DENZEL + HUHN
Download Denzel + Huhn - "Asid Trei" for free here.
OUT NOW: DENZEL + HUHN - BROM [OKTAF11]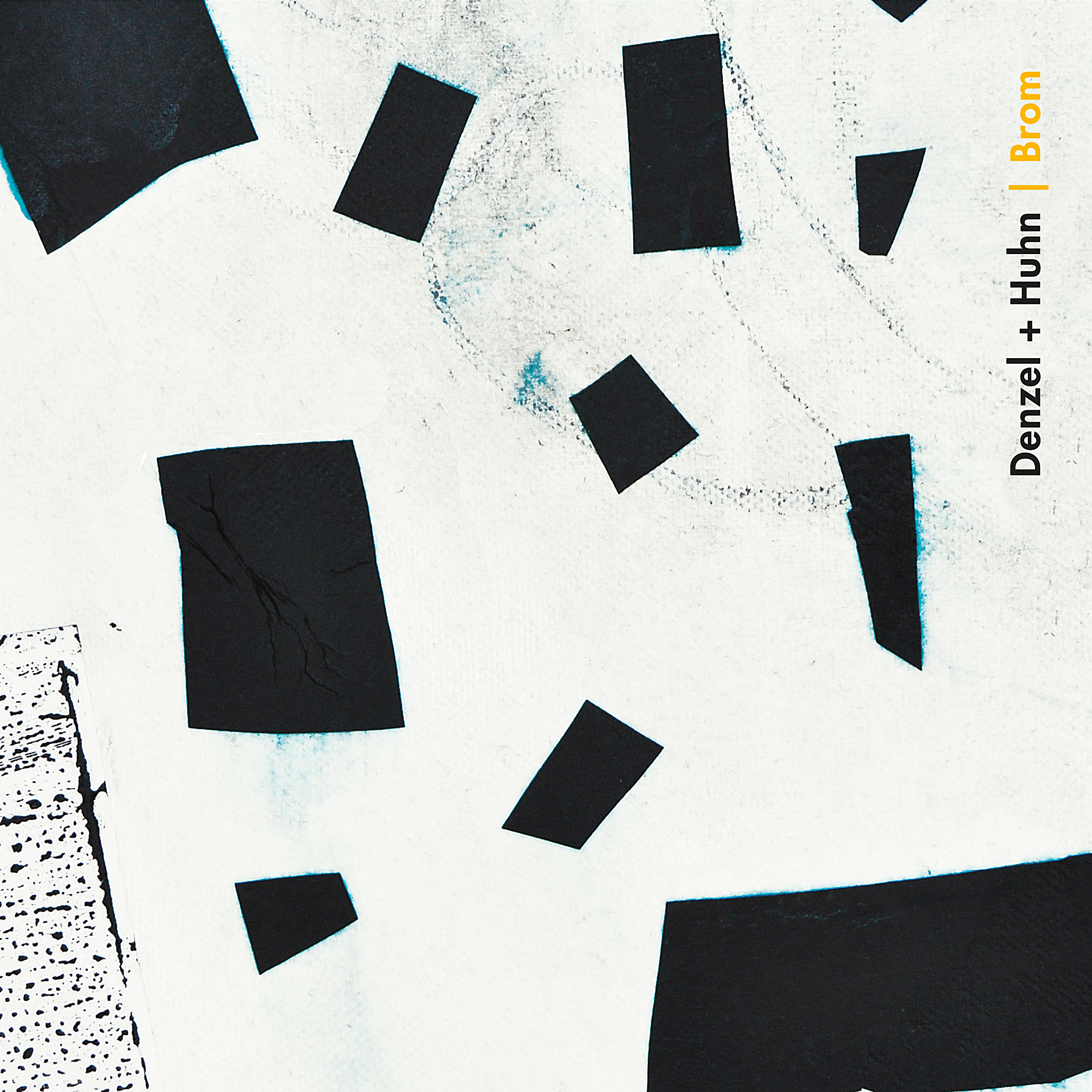 The berlin based electronica duo "Denzel + Huhn" will release their first album after eight years of silence this friday on Oktaf Records. The two musicians Betram Denzel and Erik Huhn are well known for their releases on City Centre Offices as well as their earlier side appearances as members of "Ornament & Verbrechen". The brand new 14-tracker titled "Brom" consists of finest handmade experimental electronica with a good touch of pop-appeal in best D + H style. The album features guest appearances by a couple of their good friends as Ronald Lippok (Tarwater), Florian Juncker (Brandt Brauer Frick), Naftali and plenty others. Next to the album Denzel + Huhn also celebrate a comeback on stage, which startet with a great release concert at Berghain Kantine in Berlin this week.

ORDER THE LIMITED EDITION (CD POCKET PACK + 3 POSTCARDS BY BIRGIT KARN) FOR 15,-€ IN OUR BANDCAMP-SHOP

VIDEOTRAILER | OKTAF11 | DENZEL + HUHN - BROM
MARSEN JULES - THE EMPIRE OF SILENCE [OKTAF10]
Ten years after his debut-album "Herbstlaub" on CCO, german ambient composer Marsen Jules takes us to his "Empire of Silence". An impressing soundtrack to the epic power and beauty of nordic snow and ice-landscapes. Thereby he sounds even more elegiac, warm and romantic as ever before. This might be a result of a strict reduction to bittersweet symphonic string-sounds. Sounds which Jules elapses like a prism on the timeline and lets them meander on the slightly on the listeners eardrum. While others are still talking about "modern classic", Jules is already moving on the particle-layer through the sound-continuum. Diving deeper into the sounds then ever before, he lets the frequencies mirror on the sound spectrum with an impressing precision.

ORDER THE CD FOR 15,-€ DIRECTLY IN OUR BANDCAMP-SHOP
(includes a 38-minute bonus track for free download).


MARSEN JULES - "MARSEN JULES AT GRM" [OKTAF09]
Following his highly acclaimed album "Beautyfear" Marsen Jules bridges the time with the release of a conceptual mini album. The two tracks on the 35 minutes long album were created during a two week residency in the legendary GRM-Studios at Radio France in paris. For the two tracks Jules dives deeply into the level of subatomic sound-particles. Clusters of string crescendos emerge from a nearly psychoacoustic sound-wall of warm drones in which they disappear with ultra long fade outs and reverbs. A touching work - which has the quality to let you drown into it completely. The album comes in a beautiful artwork by Noah MacDonald.

PRE ORDER THIS ALBUM FOR 12,-€ DIRECTLY IN OUR SHOP.   
[OKTAF07]: MARSEN JULES - BEAUTYFEAR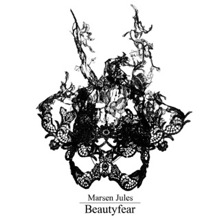 With "Beautyfear" the German electronic musician Marsen Jules (CCO, 12k, Kompakt) delivers one of his most outstanding albums so far. Mastered by no one else than 12K-labelboss Taylor Deupree and with a coverpicture taken by the highly acclaimed photographer Erik Madigan Heck from NYC, the best conditions are laid for a lasting experience of abstract musical poetry and touching soundscapeism. Jules has never been this dense, subtile and fragile before. All twelve tracks on "Beautyfear" were created during a week stay in a theatre workspace on one of the hills of Lisbon. The panoramic view over the dusty city in spring seemed to have been the perfect surrounding for this cloudy soundscapes, which at some points remind of Angelo Bandalamentis' work for David Lynch's "Mullholland Drive". "It's an album on the fragility of beauty", as Jules describes briefly. Music that can neither be described as ambient music or experimental sound art, but more likely delivers a poetic approach to music, live and sound itself. With "Beautyfear" Marsen Jules makes a great start into 2014 and with the already announced cooperation with Swedish filmmaker Anders Weberg and an upcoming release of his works from a residence at the legendary GRM studios in Paris, one should definitely keep an eye on what is coming next. 
[OKTAF05] MARSEN JULES TRIO - "PRÉSENCE ACOUSMATIQUE"


German ambient-connaisseur and soundpoet Marsen Jules form a Trio with twin brothers Anwar Alam and Jan-Philipp Alam on piano and violins for this release. Accompanied by Roger Döring from Dictaphone on two tracks "Presencé Acousmatic" is a deep live-music journey somewhere between the beauty of Harold Budd, the elegance of Eno and the darkness of Bohren & der Club of Gore.